​Ben jij ambitieus en zoek jij een nieuwe uitdaging?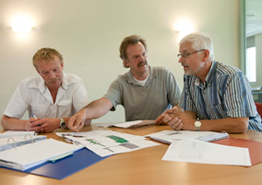 Als het antwoord "ja" is, willen wij graag met jou in gesprek en samen met jou onderzoeken of wij elkaar iets te bieden hebben!
Werken binnen onze organisatie, betekent werken aan uitdagende en afwisselende opdrachten in een plezierige werkomgeving. Je krijgt volop kansen om je te ontplooien en door te groeien naar een functie die jij ambieert. Wij bieden namelijk uitstekende opleidingsmogelijkheden aan onze medewerkers.
Stevens Engineering kent goede arbeidsvoorwaarden en heeft flexibele arbeidstijden.
Ben jij geïnteresseerd? Stuur dan jouw sollicitatie met CV naar:
Stevens Engineering bv
Hooggoorns 40
7812 AM Emmen
Of reageer per e-mail naar: reactie@stevens.nl
Disclaimer:
All our quotations and deliveries are subject to our general terms and conditions.
All our purchases are subject to our general purchasing terms and conditions.
Processing your personal data is subject to our privacy statement.
Click here for our cookie policy.
When an e-mail is sent to reactie@stevens.nl, your name and e-mail address will be used exclusively to reply to your e-mail.