Working methods & forms of contract
About us
Working method
Delivering bespoke solutions is essential for our customers in the realisation of our assignments. Our advisory processes and customer applications pertain to issues that sometimes greatly vary in nature.
To be able to respond to these questions adequately, a project manager is designated immediately. This project manager has the required expertise and remains the client's contact throughout the execution of the assignment.
Tailor-made quotation, complete Plan of Approach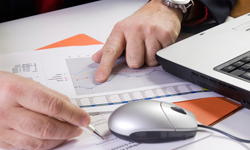 Preferably, the question should be clear in as early a stage as possible, so that we can respond to the problem carefully and fast. Together with the customer, we formulate a design brief. On the basis of this, the specialists of Stevens Engineering draw up a project analysis with a cost budget. The result is a tailor-made quotation, complete with a Plan of Approach.
The Plan of Approach is intended to get a clear picture of the basic principles of the contract parties involved. This document forms the basis for a structured execution of the project.
The success factors of this working method are closely associated with combining knowledge from various disciplines, the organisational skills, and of course the constructive collaboration with clients and partners.
Contract forms
Stevens Engineering makes its knowledge and experience available in various ways. The services can be provided under the following forms of contract:
EPC projects;
Turnkey deliveries;
Fixed price;
Activities on the basis of subsequent calculation.
Disclaimer:
All our quotations and deliveries are subject to our general terms and conditions.
All our purchases are subject to our general purchasing terms and conditions.
Processing your personal data is subject to our privacy statement.
Click here for our cookie policy.
When an e-mail is sent to reactie@stevens.nl, your name and e-mail address will be used exclusively to reply to your e-mail.